If you spend anytime in the commercial real estate sphere, you have no doubt heard your fair share about smart buildings. But do you know what that really means? Typically, when the industry talks about smart buildings, its usually referring to the building's infrastructure or its energy management systems. However, it's important to note that there is smart building technology that goes beyond these infrastructures — systems that will take your building to the forefront of technology and ahead of the innovation curve.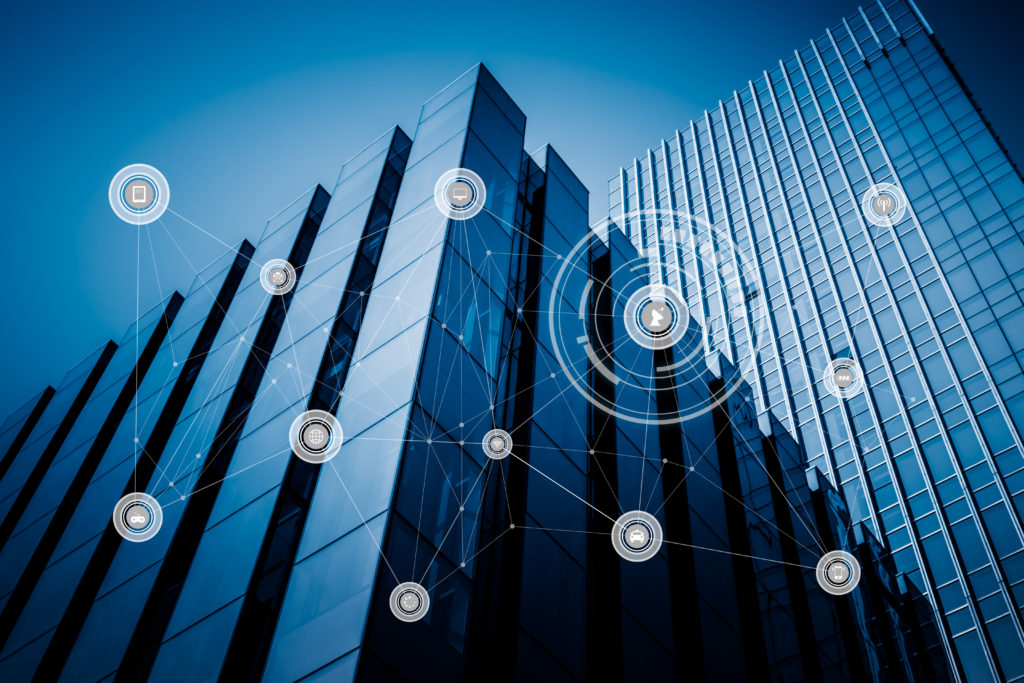 Let's take a closer look at some of the apps designed to make your building smarter, and communicate better or more directly with your tenants.
MyPORT
Schindler Elevator Corporation announced the release and launch of its MyPORT app in North America in 2016. By talking to the buildings's PORT Technology elevator interface, tenants and other building occupants have the ability to walk around freely — simply by having their smartphones on their person. The app has the ability to verify user identity and call an elevator, as well as turn the lights on and off or lock and unlock doors. What's more, unique authorization codes can also be sent to building visitors through text message, to allow for building access.
Skyrise
Skyrise is a tenant engagement app for commercial real estate, particularly office buildings, that allows for a direct link between tenants and the building's administration team. This app has a number of pragmatic uses, such as allowing the property managers to directly broadcast messages to tenants in the event of a fire drill or a real emergency, or even share important news. Further, it also provides a type of digital bulletin board that allows tenants to connect with other tenants, sharing news or discussing other events.
Bixby
Bixby is another communication app and a web app that works with various types of commercial properties. It allows for resident relations to be filtered into one place, including a rent payment portal and a marketplace for other amenities. It also allows for direct communication between property managers and tenants, including push notifications, text messages, text messages updates, and email notifications for its clients. Maintenance requests can also be submitted via the app.
KastlePresence
Are you still scanning your standard key card to gain access to your building or office? That is so 5 years ago. Due to a set of sensors that recognize the app on your smartphone, KastlePresence allows you to enter various points in your building, such as the parking lot and front door, without having to pull anything out of your pocket or wave anything in front of a censor. Property managers can also use the technology in this app to view occupancy data trends, to help them make smarter and better-informed decisions.
By employing apps such as these, savvy commercial property mangers are upping their game when it comes to delivering top-notch tenant user experience — mastering not only tenant acquisition but also tenant retention in the process. Physical space is not just a commodity; rather, tenants view their space as a service — and they expect it to be treated as such.