Effective leaders are able to combine specific characteristics to help ensure the success of their employees and themselves. These skills can be learned and practiced every day to help achieve your goals. By developing these 4 traits of successful leaders, you too can begin creating your foundation for success.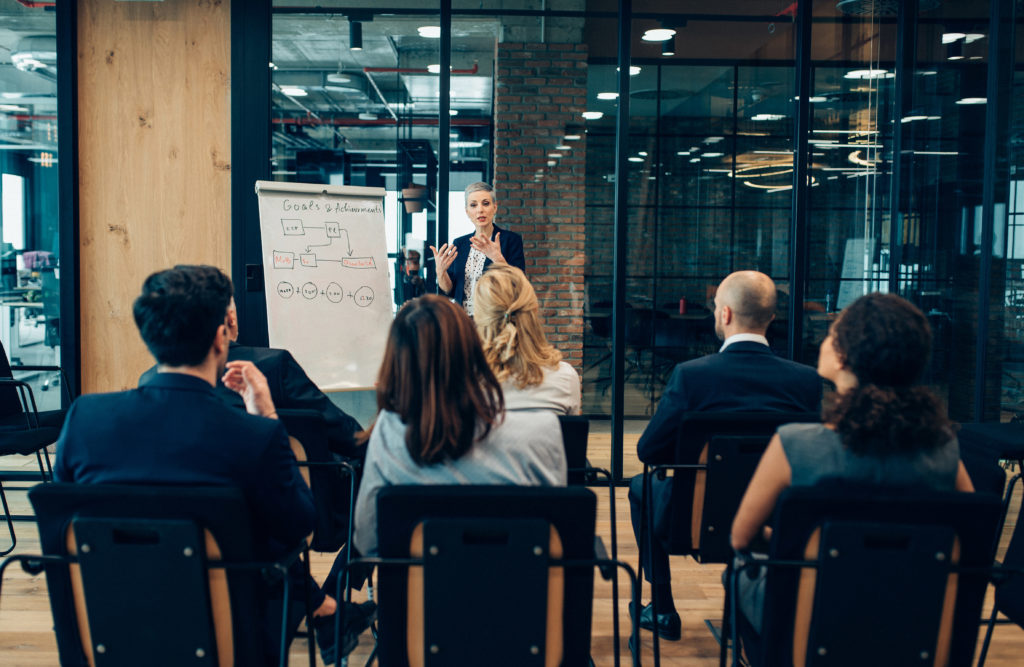 1. Communication
An effective leader must also be an effective communicator. Communication is an essential skill for any leader. It's especially important to know how to clearly convey your thoughts and goals. Although mistakes are inevitable, it's possible to direct and connect with the individuals to succeed as leaders.
Good communication skill create clarity and efficiency by eliminating confusion and misunderstanding. A successful leader needs to communicate on different levels. These levels include one on one interaction, group meetings, and direction to the entire staff via both verbal and nonverbal techniques. A good communicator also knows when to listen and should be approachable.
2. Forward Thinking
The difference between a decent leader and a successful leader is their ability to strategically plan and execute future goals. It is important that you not only have a vision but also that you create strategic plans and continuously evaluate yourself and your team. It's important to keep the future in mind, while also maintaining a positive outlook.
It's critical that a leader does not only have a vision for the future, but is also able to adapt in the face of adversity. This includes staying flexible and being open to new ideas while keeping a consistent goal.
3. Accountability and Responsibility
Integrity is a crucial skill for any leader to embody and practice throughout their personal and professional life. Being accountable and transparent with your team is critical for developing trust and support. An effective leader takes responsibility for their own mistakes, and in turn, expects the same from their team.
An accountable leader asks questions and they find the best answers to keep things running smoothly. They are aware of their responsibilities and do not under or over commit. For a leader, accountability and responsibility go beyond individual actions and assume the performance of the entire team.
4. Cultivating a Strong Work Environment
Leaders must be able to take the necessary risks to develop a strong and encouraging environment. The real estate landscape is constantly changing. Therefore, promoting creativity and innovation throughout teams ensures that the leader will be able to navigate these changes.
Teamwork is also an important factor in creating a successful work environment. Having strong personal relationships will help create success within your group. And, it will build skills like communication, accountability, and creativity.
Successful leaders understand how to utilize their skills to promote the well-being of their organization and employees. By practicing these four skill, you will learn to become a better leader.