The industrial market has long been a favorite amongst CRE investors and occupiers for a variety of reasons. In the United States, there is normally a need for industrial properties at any given time. This makes the industrial sector especially hot for future real estate endeavors due to its resilience.
By using NAI Global's expert local research, along with the input of their region-specific team members — which produces intelligence that conveys future predictions in quarterly reports — we have put together a list of 5 hot industrial real estate markets and why you should be watching them now.
1. Northern New Jersey
Northern New Jersey has always been a hotbed for industrial activity. New Jersey has the appeal to many investors and major corporations, especially in the warehouse, manufacturing and distribution sectors. The market has remained incredibly strong for a number of years and continues to grow. Due to the proximity to New York City, the valuable space in the Meadowlands, Wayne, and Totowa often results in incredibly high demand from buyers.
Overall, at the end of 2018, Northern New Jersey had an average asking rate of $8.16 and vacancy of only 2.9%. Asking rates have almost doubled since 2015, and vacancies have plummeted creating incredible demand. "Leasing of new construction has lead the charge, being absorbed before or upon delivery. Overall, this sector's vacancy rate has further declined to leave little availability. This pressure has pushed rates to record heights with NNN deals in the $14 range," says Russell Verducci, Vice President of NAI Hanson.
2. San Diego California
San Diego and the surrounding areas are commonly associated with success in the multifamily sector, and while that is true — the industrial sector is also thriving. Unlike the aforementioned area in New Jersey, San Diego mainly appeals to the defense, biotech, and life science industries. "Torrey Pines is home to world-renowned research institutions performing groundbreaking work," research shows. Innovative current tenants looking to expand increases demand and pushes flex vacancies to an extremely desirable rate. Additionally, with new construction on the rise, and the enthusiasm shown by investors NAI San Diego's regional experts predict high sales volume by the end of 2019.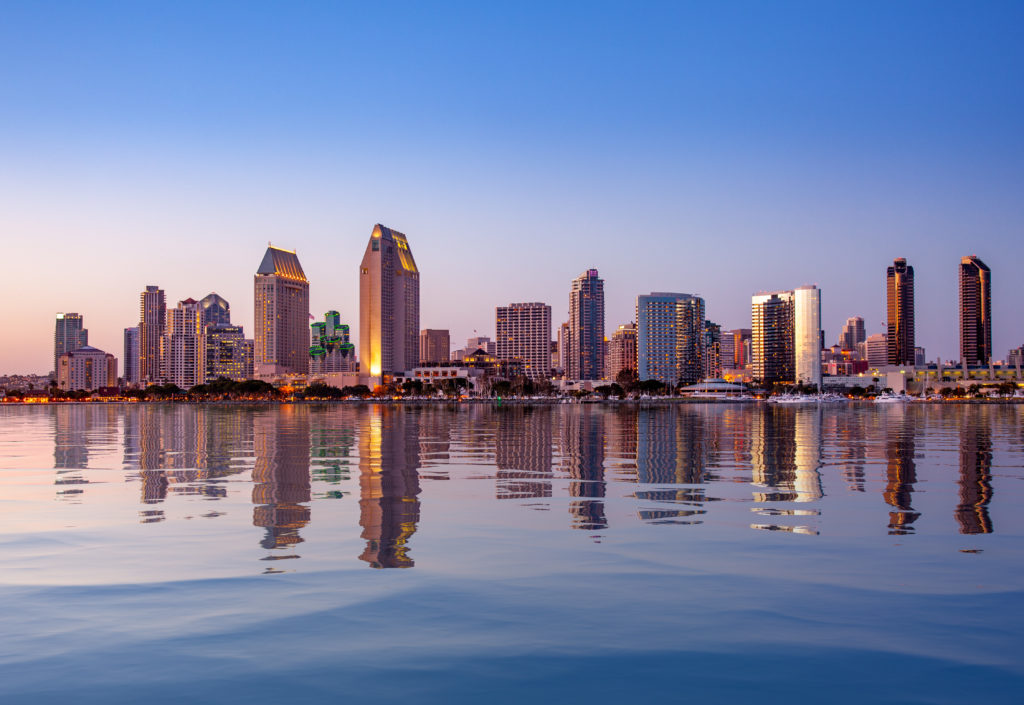 3. Central North Carolina
North Carolina also has a positive outlook in the current and future industrial market making it one to keep an eye on. According to Colin Rockson, industrial division broker for NAI Piedmont Triad, vacancy is predicted to stay low in the regional market, which will encourage increased rental rates. Not to mention, the high demand in the area has sparked interest amongst developers — thus prompting new properties to be developed, especially ones with larger footprints.
4. Western Michigan
Western Michigan has some great stats for industrial development. With a low unemployment rate of only 3.3% and 130+ international companies in the immediate area, jobs flourish and so do industrial needs to support those jobs and companies. Pair this with a limited supply which has prompted new construction, giving even more opportunities to investors, corporations, developers, and brokers. This area of Michigan is especially proficient in the manufacturing sector, and predictions for the remainder of 2019 are looking especially strong so ensure you keep an eye on the industrial market here.
Be sure to keep an eye out for NAI's market research for 2019 as the year progresses, for more facts and stats about regionally specific industrial markets.