The online short-term rental industry is a relatively new trend that has changed the way the customers look at traveling, as well as how some investors, and "regular" people are choosing to boost their income. In fact, studies show that U.S. short term rentals generate the most revenue globally at nearly $15 million, and the momentum does not stop there.
Revenue is expected to increase at least 6.4% annually resulting in revenue of more than $18 million, with user penetration up to an additional 11.4% by 2023. With numbers, like that, staying ahead of industry trends and using the best technology available is pivotal to any . member of the short-term or vacation rental industry. Let's look at 5 unique technologies both physical and digital, that will boost your game.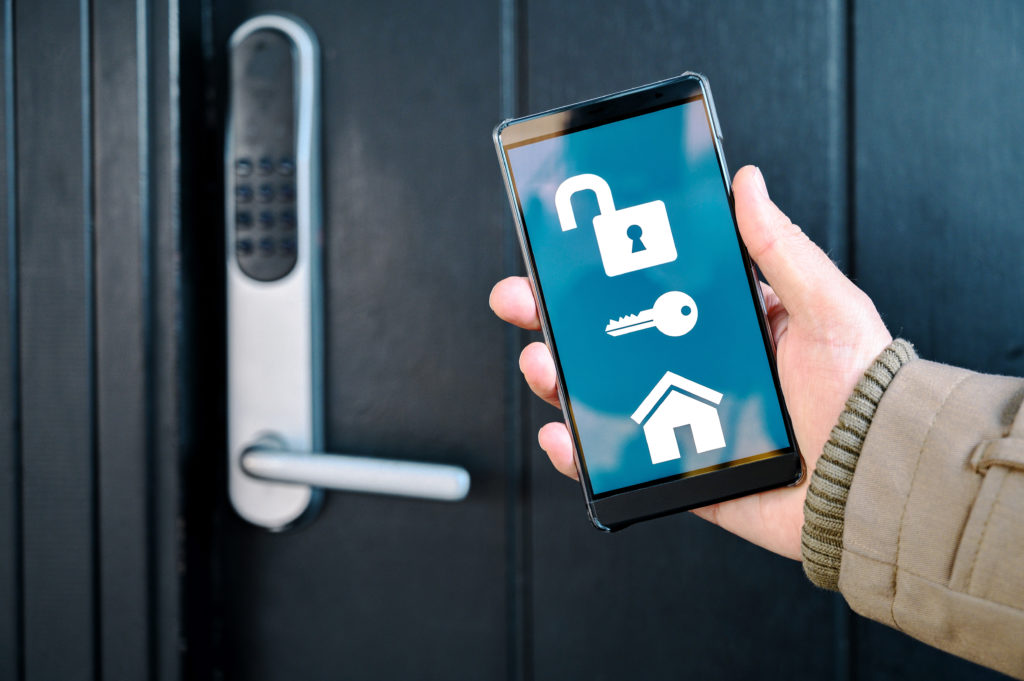 1. August 2nd Generation Smart Lock
Though you may choose to invite strangers into your home or property for the sake of profit, that does not mean you need to forgo security and privacy. A smart look will allow you to avoid sharing physical keys which can be lost (Americans lose almost 20 million keys per year) or copied (creepy). They August smart lock, for example, is a sleek, user-friendly option that has 4.5 stars and more than 600 reviews on Amazon. It has remote control features, but can also work via wifi. With an easy installation that is compatible with many existing deadbolts and a mobile app you can link to your phone, it is extremely useful.
2. KIGO Vacation Rental Software
KIGO is the vacation rental company's premier management software. It provides users with tech that helps maximize revenue, reduce operating costs, and provide guests with better experiences. They can even set you up with insurance and a website to kick your short-term rental off properly. Additionally, guests can manage their stay, reservations, reviews, and payments right from their phones. KIGO has a global booking volue of $2,388,831,562 to date, which is quite impressive.
AirDNA Market Minder is another tool that can be utilized to gain extremely valuable insights on competition within the short-term rental market. It uses data to analyze the metrics in your general location and show competitive comparisons on things like daily rates, occupancy, revenue, and lead times. It also mines data to show you when, how, and why pricing can be spiked in your area, and when bookings are most desired. If you're thinking about listing your property as a short-term rental, there is even a handy tool that allows you to see what it could possibly be worth. Accounts with AirDNA are free, and the MarketMinders tool ranges from $19.95 – 99.95 per month, giving options for all budgets.
Not every guest will be as conscientious with your home's/property's appliances as you may be. Often times, guests can leave faucets running or dripping, which can lead to costly water bills, leaks, floods, and water damage. But what if you could prevent a flood before it even starts? Enter "Nova-Flo."
Its description according to its website is as follows "Nova-Flo is a unique flood prevention device that turns off the water to a bath or basin as soon as the water level reaches the overflow. It's fully mechanical, no electrical supply is required, it's completely hidden from the user and it automatically resets as soon as the taps are turned to the closed position." This handy little robotic device can even notify you when the leak is prevented, thus saving you thousands in possible damages.
The RING doorbell cam allows you to answer the door and view guests before they enter your home either from inside the house or remotely via an app. It is a great way of screening guests prior to them ever entering your home. This ensures that the guest you are expecting matches the description and photo of who actually shows up, even if you are not at the property to greet them. Additionally, the doorbell also detects motion, this is a good way to monitor that guests aren't throwing parties or sneaking multiple non-paying guests into your rental property.
It is clear that in the future the market should only expect an increase in growth of the short-term rental industry. With the majority of renters being millennials  it is key to stay ahead of technological trends to give customers the best experience possible and in turn, maximize your profits.