The United States has seen a major shift in health and fitness trends in the past few years. It may be due to the influx, and subsequent increase, of the average American's social media viewing habits. Studies show that many people have begun to compare themselves to others due to the constant exposure to peers on social media. In some cases this has hurt some people's self-esteem, however, for others it has been found to be a motivational factor and correlated with a positive attitude toward exercise, health and fitness. This is further demonstrated in statistics, which show that between 2000 and 2017, the number of fitness and health memberships nearly doubled.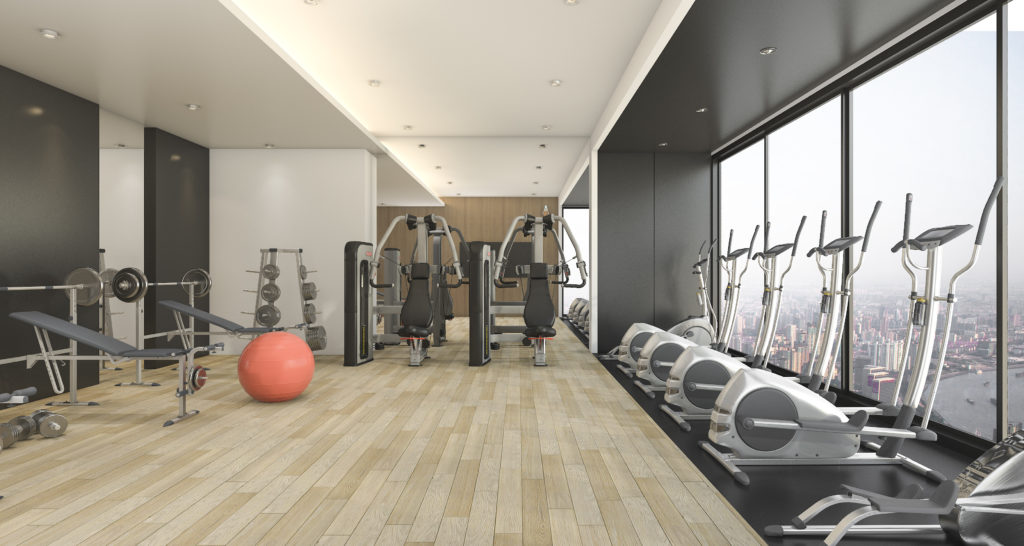 Now, people are taking it a step further and desiring fitness and health amenities where they live. Here are 3 health and fitness amenities that all multifamily buildings need in 2019, to provide the best quality of life for your tenant to keep them happy and healthy.
1. Advanced Fitness Centers
Gone are the days where a fitness center could be described as a desolate room tucked away in a lowly corridor of your multifamily property. Tenants want advanced fitness centers that rival the offerings of a gym. Landlords and developers can even go beyond and lease space to an actual gym and include membership in rental rates. This provides an additional income incentive for fitness minded individuals. A study by the National Multifamily Housing Council found that 55% of tenants would not lease a property that did not have a proper fitness center. Ensuring your fitness center includes, fitness machines, open stretching/training areas, free weights, and ample mirrors is pivotal. Making sure you fitness center is at its peak functionality is key.
2. Bike-friendly Trails/Parking
According to a study by Commercial Property Executives and Kingsley Associates, tenants stated they desired a covered parking area designated specifically for bikes. Biking as a way to commute to and from work increased more than 60% from 2004-2014 according to the United States Census Bureau, and it has been increasing in popularity ever since. That being said, the addition to bike-friendly parking areas in your multifamily property allows tenants to have a safe, convenient place to store their bikes. Combine this with bike trails connecting your property to the street, or other bike trails in the city and it increases convenience for those tenants who ride a bike regularly or recreationally.
3. Better Building Standards
Health amenities are not always as "in-your-face" as having a gym in your building, they can also be subtle amenities that enhance your tenant's overall wellness and health. Making sure they have a clean and healthy environment is also key. As a landlord or developer, you can implement or mimic The WELL Building Standard.
"The WELL Building Standard is a performance-based system for measuring, certifying, and monitoring features of the built environment that impact human health and well-being, through air, water, nourishment, light, fitness, comfort, and mind." Including amenities in the common areas such as advanced air filters, natural lighting and plants can increase a human being's health. Additionally, making certain your cleaning crew uses non-toxic chemicals and your landscaping crew minimizes the use of dangerous pesticides for natural alternatives.
Health and fitness are more than just trends. It should be a lifestyle, mindset, and common practice for all people. Implementing great health, wellness, and fitness amenities in your multifamily property not only benefits the property owner by increasing property values, but also his or her tenants by providing them with the option to live a healthier lifestyle — because remember health is wealth.