Tag Archives:
NAI Dominion
https://pilotonline.com/business/consumer/article_9bbb70c7-d0c1-5709-8311-80aca1f570b7.html
We are proud to be part of such a great team.
Facebook to build $1 billion data center in eastern Henrico County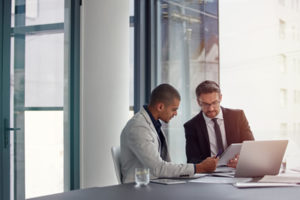 Chad Griffiths, a partner with NAI Commercial Real Estate in Edmonton, Canada, looks at the benefits of obtaining a CCIM or SIOR designation.  Many Agents and Brokers in NAI Dominion and our affiliate firms in NAI Global have one or both designations.  We would highly recommend working towards obtaining the designation right for you as it will only help you and your clients and customers.
"Commercial real estate transactions are some of the most important deals that a person or business can make. Finding the right commercial real estate can make or break a business venture. That is why people want the best professional commercial real estate broker available to guide them through the process.
But how can you separate the best professional real estate brokers from the rest?
Degrees And Designations
Most other important professions have a degree or designation that any practitioner is required to have by law. Lawyers have the J.D., doctors the M.D., engineers the P.Eng and so on. Yet there are no professional designations that are required to practice as a commercial real estate broker.
Fortunately, commercial real estate broker associations have created professional designations that allow you to identify those practitioners who have gone above and beyond to become masters of their craft. While anyone who has met the necessary licensing requirements for their jurisdiction can become a commercial real estate broker, these professional designations help the best stand out from the rest and give you the peace of mind that you have found someone that you can trust to guide you through these important decisions.
What's In A Degree Anyway?
A degree or professional designation signifies that the holder has the necessary education and experience to safely practice their profession. These designations are designed by professional associations to represent at least a bare minimum of knowledge and experience that every practitioner needs to do their job effectively and to a minimum standard of performance expected by their professional peers. Anyone who meets these standards can be relied upon to make the right decisions when practicing their craft.
Commercial real estate designations signify knowledge in relevant areas of law and finance, as well as the customs and ethics of the commercial real estate industry. These professional designations also signify a commitment to ongoing education and regular participation in the professional community and industry events."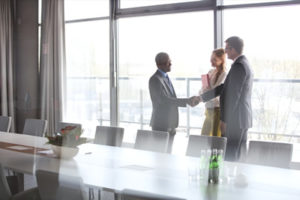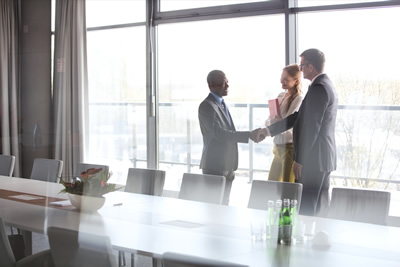 Have an Ally at the Table
A tenant rep is a major asset during lease negotiations. With their knowledge of the market, they know what's fair and what's not and can provide valuable input during talks. Best of all, their services won't cost you a dime, as your landlord pays their fees.
Envision What You Want
You can't negotiate effectively if you don't know what you're fighting for. Before you head into talks, carefully peruse the contract and have key members of your team such as your tenant rep, attorney and accountant do the same. Identify areas of the contract that need to be changed for the document to be acceptable. Then, create a prioritized list of things that you would ideally like to have added, changed or eliminated. Be prepared to give up less important items.
Know What's Negotiable
Knowing where there is flexibility in contracts can help you create the aforementioned wish list. The following are some of the most common points of negotiation for commercial leases:
Base rent rates. You can often negotiate a lower rental rate by extending the length of your lease.
Tenant improvement allowances. Landlords may be willing to spend more on improvements to customize or enhance your space, especially if they will increase the value of their property.
Rent increase caps. If there is no cap on the amount that your rent can increase at renewal, argue for one. You can also ask to have an existing cap set lower, especially if it is out of line with the average increase rate in your area.
Right to sublease. Having the ability to lease all or part of your space to another company can help to future-proof your lease.
Multiplying factor. Ask the landlord to explain how the multiplying factor is calculated. This figure determines how you are charged rent for the shared square footage in the building, and it can often be negotiated.
Rights of first refusal and first offer. Adding these clauses to your lease ensures that you'll have a chance to lease any new space in the building that becomes available and that you will have the opportunity to renew your lease before your landlord offers it to a new tenant.
Do Your Homework
Having facts and figures about the commercial real estate market in your area at the ready can give you leverage at the negotiating table. Find out what the average rental rate is for your area and what types of terms similar companies are given. It's also helpful to know what amenities and perks competitor buildings offer.
Don Catalano of REoptimizer outlined these tips for negotiating a commercial lease.
I am often asked why we partnered with NAI Global to expand out brokerage services. The link below helps to outline a few of the reason we partnered with NAI Global to grow our opportunities and success for our clients, customers, and tenants.
Check out the link below and let us know what you think.
You have a lot to do when you're searching for commercial real estate to rent. The last thing you want to do is add something else to the list, but finding and enlisting the help of a tenant rep broker isn't something you should skip. Tenant rep brokers are invaluable when you're securing office space to rent. Here are just a few of the reasons why:
1.  You Don't Want to Pay More Than You Have to.
Getting the perfect office space isn't enough. You need to get the perfect office at the best possible price. Having a tenant rep broker by your side can ensure that you do. With their knowledge of the market in your area, brokers can tell you when a deal is fair, overpriced or a steal. They can also know best how to negotiate with landlords to improve terms and rental rates. As a result, you're sure to get the space you want at the right price.
2.  You Might Only Think You Know What You Need.
You likely have a vision of what you're looking for when it comes to your new office space, but are you certain that the office you're envisioning is the best thing for you? Tenant rep brokers are experts in all things commercial real estate and can help you consider what your true needs are. Brokers think of things that prospective tenants do not and no know how to balance potential future needs with current ones to ensure that an office continues to be ideal for tenants.
3.  Commercial Real Estate Is Complex.
When you're leasing office space, you'll be introduced to a whole new lexicon of complicated terms. Not fully understanding what they mean puts you at a disadvantage when you're comparing properties and negotiating lease terms. Tenant rep brokers can take the mystery out of the process by explaining unfamiliar terminology and breaking down complex concepts in ways that you'll understand. This way, you can be empowered throughout the process and able to assess deals for yourself.
4.  The Best Office Might Be Secret.
Not all available office spaces will turn up when you do an Internet search. Often times, spaces in the best buildings are snatched up long before there is a need to advertise them, meaning you never have a chance to see, let alone lease, them. Tenant rep brokers keep their ears open to find out when landlords in highly sought areas are expecting vacancies. This means that they can get you in fast and help you discover properties you otherwise wouldn't have access to.
5.  There Is Zero Cost for So Many Benefits.
Hiring a tenant rep broker won't impact your bottom line or make your deal more expensive. Prospective tenants don't pay tenant rep brokers at all. Instead, the landlord covers the cost of brokers' services. Since there is absolutely no cost to you to reap all of the benefits above, the question really isn't why should you have a tenant rep broker, but why wouldn't you?