https://pilotonline.com/business/consumer/article_9bbb70c7-d0c1-5709-8311-80aca1f570b7.html
We are proud to be part of such a great team.
Facebook to build $1 billion data center in eastern Henrico County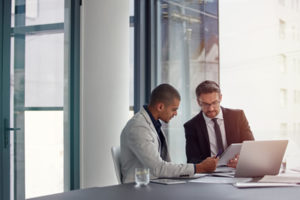 Chad Griffiths, a partner with NAI Commercial Real Estate in Edmonton, Canada, looks at the benefits of obtaining a CCIM or SIOR designation.  Many Agents and Brokers in NAI Dominion and our affiliate firms in NAI Global have one or both designations.  We would highly recommend working towards obtaining the designation right for you as it will only help you and your clients and customers.
"Commercial real estate transactions are some of the most important deals that a person or business can make. Finding the right commercial real estate can make or break a business venture. That is why people want the best professional commercial real estate broker available to guide them through the process.
But how can you separate the best professional real estate brokers from the rest?
Degrees And Designations
Most other important professions have a degree or designation that any practitioner is required to have by law. Lawyers have the J.D., doctors the M.D., engineers the P.Eng and so on. Yet there are no professional designations that are required to practice as a commercial real estate broker.
Fortunately, commercial real estate broker associations have created professional designations that allow you to identify those practitioners who have gone above and beyond to become masters of their craft. While anyone who has met the necessary licensing requirements for their jurisdiction can become a commercial real estate broker, these professional designations help the best stand out from the rest and give you the peace of mind that you have found someone that you can trust to guide you through these important decisions.
What's In A Degree Anyway?
A degree or professional designation signifies that the holder has the necessary education and experience to safely practice their profession. These designations are designed by professional associations to represent at least a bare minimum of knowledge and experience that every practitioner needs to do their job effectively and to a minimum standard of performance expected by their professional peers. Anyone who meets these standards can be relied upon to make the right decisions when practicing their craft.
Commercial real estate designations signify knowledge in relevant areas of law and finance, as well as the customs and ethics of the commercial real estate industry. These professional designations also signify a commitment to ongoing education and regular participation in the professional community and industry events."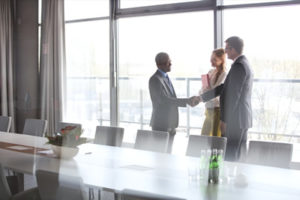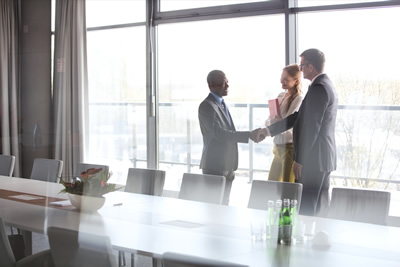 Have an Ally at the Table
A tenant rep is a major asset during lease negotiations. With their knowledge of the market, they know what's fair and what's not and can provide valuable input during talks. Best of all, their services won't cost you a dime, as your landlord pays their fees.
Envision What You Want
You can't negotiate effectively if you don't know what you're fighting for. Before you head into talks, carefully peruse the contract and have key members of your team such as your tenant rep, attorney and accountant do the same. Identify areas of the contract that need to be changed for the document to be acceptable. Then, create a prioritized list of things that you would ideally like to have added, changed or eliminated. Be prepared to give up less important items.
Know What's Negotiable
Knowing where there is flexibility in contracts can help you create the aforementioned wish list. The following are some of the most common points of negotiation for commercial leases:
Base rent rates. You can often negotiate a lower rental rate by extending the length of your lease.
Tenant improvement allowances. Landlords may be willing to spend more on improvements to customize or enhance your space, especially if they will increase the value of their property.
Rent increase caps. If there is no cap on the amount that your rent can increase at renewal, argue for one. You can also ask to have an existing cap set lower, especially if it is out of line with the average increase rate in your area.
Right to sublease. Having the ability to lease all or part of your space to another company can help to future-proof your lease.
Multiplying factor. Ask the landlord to explain how the multiplying factor is calculated. This figure determines how you are charged rent for the shared square footage in the building, and it can often be negotiated.
Rights of first refusal and first offer. Adding these clauses to your lease ensures that you'll have a chance to lease any new space in the building that becomes available and that you will have the opportunity to renew your lease before your landlord offers it to a new tenant.
Do Your Homework
Having facts and figures about the commercial real estate market in your area at the ready can give you leverage at the negotiating table. Find out what the average rental rate is for your area and what types of terms similar companies are given. It's also helpful to know what amenities and perks competitor buildings offer.
Don Catalano of REoptimizer outlined these tips for negotiating a commercial lease.
I am often asked why we partnered with NAI Global to expand out brokerage services. The link below helps to outline a few of the reason we partnered with NAI Global to grow our opportunities and success for our clients, customers, and tenants.
Check out the link below and let us know what you think.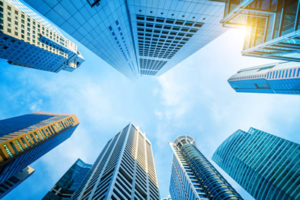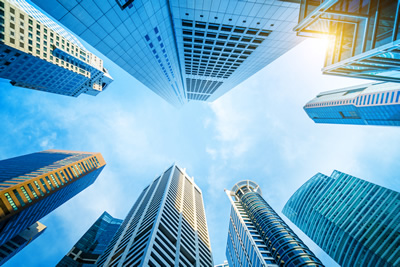 Don Catalano provides a solid explanation of Usable Square Footage and Rentable Square Footage.
When you're comparing office spaces in search of the ideal place to lease, you want to make sure that you have a clear picture of exactly what you're getting for the monthly cost of rent. Unfortunately, the terms used to describe square footage can make it hard to do so. Many prospective tenants find it difficult to discern usable square footage from rentable square footage and end up confused about just what they're getting. But not to worry, we're about to break down what each term means, so you'll be ready to start your search.
What Is Usable Square Footage?
Usable square footage tells you just how much wall-to-wall space you're entitled to occupy under the terms of your lease. It includes only the square footage in your actual office space–the part of the building that is uniquely yours and reserved for your business. This is the square footage that will tell you whether or not you have enough room for all of your employees, and it will tell you just how large your office will be in a particular building.
What Is Rentable Square Footage? 
Rentable square footage includes usable square footage or the size of your actual office space plus a percentage of all of the shared space in the building. It includes things like shared restrooms, lobbies, cafeterias, hallways and stairwells that your employees have access to. In addition, this figure also includes a portion of areas you do not have access to like janitorial closets and maintenance areas. Your rent will be calculated based on the rentable square footage, as you are expected to help cover the cost of maintaining the entire building.
How Is Rentable Square Footage Calculated? 
Landlords are free to set up their own method for calculating rentable square footage. They do so by establishing a load factor or common area factor that they use as a basis of calculating total rent due. Most landlords use common area factors of roughly 10 to 25 percent. Once they have established the common area factor, they calculate the rentable square footage by adding 1 to the common area factor and then multiplying that by the usable square footage.
For example, to calculate rentable square footage for a space in a building with 10,000 square feet of usable square footage and a common area factor of 20 percent you would use the following equation:
10,000 x (1 + .20)
This would give you a rentable square footage rate of 12,000 square feet. Calculations may be more complex in some cases, but this gives you a general idea of how landlords arrive at the figure. A landlord should be able and willing to tell you precisely how they calculate rentable square footage.
Comparing Office Spaces
When you are comparing spaces between buildings, it's important that you look at the usable square footage rather than the rentable square footage, so that you know how much space you will actually have available. Two buildings with equal rental square footages may have very different usable square footage rates. In these cases, the ones with the lower common area factors will give you more usable office space for your money.
We are very excited to announce that now NAI Eagle and NAI Eagle-Hampton Roads is now NAI Dominion.  This change is far more than a name rebranding it is a fundamental advancement in providing commercial real estate services to the existing clients, customers, tenants, landlords, and investors as well as expanding services in the Richmond and Hampton Roads markets.
NAI Dominion is a privately-held commercial real estate firm headquartered in Hampton Roads and Richmond, Virginia, with a global network of more than 7,000 professionals across 55 countries. Our firm serves tenants, landlords and investors in virtually every industry; and our brokers are top producers with the metro Hampton Roads and Richmond area. We are committed to being a leading provider of commercial real estate services in Central and Southeast Virginia and beyond. Our partnership with NAI Global, the largest network of independent commercial real estate firms worldwide, allows us to serve your needs across the globe. Working cooperatively, NAI offices complete over $20 billion in combined transactions annually and manage 425 million square feet of commercial space. Our clients range from Fortune 500 companies, banks and investors to private institutions and small businesses.