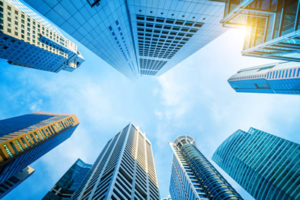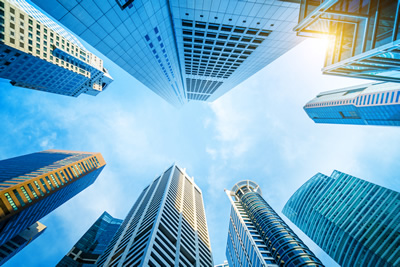 Don Catalano provides a solid explanation of Usable Square Footage and Rentable Square Footage.
When you're comparing office spaces in search of the ideal place to lease, you want to make sure that you have a clear picture of exactly what you're getting for the monthly cost of rent. Unfortunately, the terms used to describe square footage can make it hard to do so. Many prospective tenants find it difficult to discern usable square footage from rentable square footage and end up confused about just what they're getting. But not to worry, we're about to break down what each term means, so you'll be ready to start your search.
What Is Usable Square Footage?
Usable square footage tells you just how much wall-to-wall space you're entitled to occupy under the terms of your lease. It includes only the square footage in your actual office space–the part of the building that is uniquely yours and reserved for your business. This is the square footage that will tell you whether or not you have enough room for all of your employees, and it will tell you just how large your office will be in a particular building.
What Is Rentable Square Footage? 
Rentable square footage includes usable square footage or the size of your actual office space plus a percentage of all of the shared space in the building. It includes things like shared restrooms, lobbies, cafeterias, hallways and stairwells that your employees have access to. In addition, this figure also includes a portion of areas you do not have access to like janitorial closets and maintenance areas. Your rent will be calculated based on the rentable square footage, as you are expected to help cover the cost of maintaining the entire building.
How Is Rentable Square Footage Calculated? 
Landlords are free to set up their own method for calculating rentable square footage. They do so by establishing a load factor or common area factor that they use as a basis of calculating total rent due. Most landlords use common area factors of roughly 10 to 25 percent. Once they have established the common area factor, they calculate the rentable square footage by adding 1 to the common area factor and then multiplying that by the usable square footage.
For example, to calculate rentable square footage for a space in a building with 10,000 square feet of usable square footage and a common area factor of 20 percent you would use the following equation:
10,000 x (1 + .20)
This would give you a rentable square footage rate of 12,000 square feet. Calculations may be more complex in some cases, but this gives you a general idea of how landlords arrive at the figure. A landlord should be able and willing to tell you precisely how they calculate rentable square footage.
Comparing Office Spaces
When you are comparing spaces between buildings, it's important that you look at the usable square footage rather than the rentable square footage, so that you know how much space you will actually have available. Two buildings with equal rental square footages may have very different usable square footage rates. In these cases, the ones with the lower common area factors will give you more usable office space for your money.